According to people familiar with the situation, Twitter Inc. (TWTR) agreed in June to pay approximately $7 million to the whistleblower, whose charges will be part of Elon Musk's complaint against the business.
The agreement was reached just days before whistleblower Peiter Zatko filed his case in July. Mr. Zatko was Twitter's security director before being sacked in January. In his whistleblower lawsuit, Mr. Zatko accuses the corporation of failing to protect critical customer data and lying about its security issues.
According to the people, Twitter's confidential June deal was connected to Mr. Zatko's lost remuneration and came after months of mediation over tens of millions of dollars in potential pay. Such agreements are not uncommon when an executive leaves a company prematurely and leaves behind prospective stock options and other money.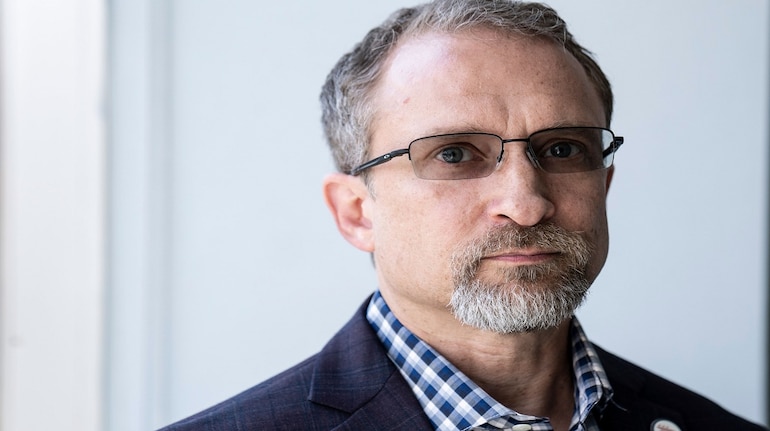 According to the sources, Mr. Zatko signed a nondisclosure agreement as part of the settlement, which prohibits him from commenting publicly about his time on Twitter or denigrating the company. They claim that congressional hearings and federal whistleblower complaints are two of the only forums where he is allowed to talk publicly and that such exemptions are common in compensation settlements.
Mr. Zatko is scheduled to testify before the United States Senate Judiciary Committee to examine his allegations of Twitter security failings. On the same day, Twitter shareholders will be asked to vote on Mr. Musk's proposed takeover of the social media business.
Since his accusations became public, Mr. Zatko has become a crucial figure in Twitter's legal struggle to force Mr. Musk to complete his $44 billion acquisition of the firm. One of Mr. Musk's lawyers mentioned Twitter paying Mr. Zatko $7 million during a hearing on Tuesday but did not indicate whether the payment was part of a settlement.
In his complaint, Mr. Zatko stated that he "uncovered serious, egregious inadequacies by Twitter in every aspect of his authority," such as privacy, digital and physical security, platform integrity, and content moderation.
Mr. Zatko was fired "for inadequate leadership and poor performance," according to Twitter, and his whistleblower report "is filled with inconsistencies and errors and lacks critical context."
Meanwhile, Mr. Musk is being sued by Twitter for attempting to back out of his commitment to purchase the firm. He claims that Twitter misrepresented its operations, specifically the quantity of spam or bot accounts, which Twitter rejects. A judge determined on Wednesday that Mr. Musk can alter his countersuit against Twitter to include charges from Mr. Zatko's lawsuit.
A five-day nonjury trial in Delaware Chancery Court is set to begin on October 17.
According to those acquainted with the situation, Mr. Zatko boosted his settlement demand nearly five times throughout the negotiations. It was unclear what his demand was at the time, and it is common for executives to want far more than they ultimately receive.
Mr. Zatko's worries about Twitter were made public in late August after a whistleblower complaint he filed with the Securities and Exchange Commission, the Justice Department, and the Federal Trade Commission was leaked to media sources such as the Washington Post and CNN.
Mr. Zatko approached Whistleblower Aid, an organization that assisted in filing whistleblower claims, in early March, according to John Tye, founder of Whistleblower Aid. Mr. Tye also stated that Mr. Zatko has never met or spoken with Mr. Musk and that Mr. Musk's team has not contacted the nonprofit in regard to Mr. Zatko's allegation.
"To preserve his career and family, Mr. Zatko might have remained silent about what he observed on Twitter," one of Mr. Zatko's lawyers, Alexis Ronickher of Katz Banks Kumin, said in a written statement. "Instead, he came forward with his whistleblower disclosures to ensure that the government has the necessary knowledge to protect Twitter's users, investors, and the country."
Mr. Zatko was hired by Twitter co-founder Jack Dorsey in late 2020, following a high-profile hack by a teenager who overcame the company's securities measures.
Mr. Zatko, often known as "Mudge," has been a well-known computer security researcher for decades. He was a member of a Boston cybersecurity collective that rose to notoriety in 1998 when it testified before the United States Senate about the state of national cybersecurity.
Mr. Musk's team has suggested that whistleblower accusations could bolster its arguments that Twitter committed fraud by misrepresenting the state of its company and key information regarding its platform users.
Twitter's legal team responded by characterizing Mr. Zatko as a disgruntled former employee with a vendetta, saying that his baseless charges following an unsuccessful tenure should not be included in the Delaware litigation. It has also stated that Mr. Zatko's work at the company had nothing to do with the claimed undercounting of spam and bot accounts highlighted by Mr. Musk in his counterclaims.